Fancy a boat trip with Liam Gallagher? Der britische Rockstar hat für den 5. Dezember ein virtuelles Konzert angekündigt, das er auf einem Boot auf der Themse in London spielen und über die App MelodyVR übertragen wird. Die Show (Beginn: 21 Uhr) trägt den Titel "Down By The River Thames" und freuen kann man sich laut Liam auf eine Mischung aus Songs von seinen beiden bisherigen Soloalben und Oasis-Klassikern:
To all my brothers and sisters around the world. I'm performing a one-off celestial live performance for you to stream, 'Down By The River Thames', on 5th December 2020. I'll be performing tracks from my two number 1 solo albums as well as some stone cold Oasis classics, some of which you haven't heard me sing for a long, long time. C'mon you know.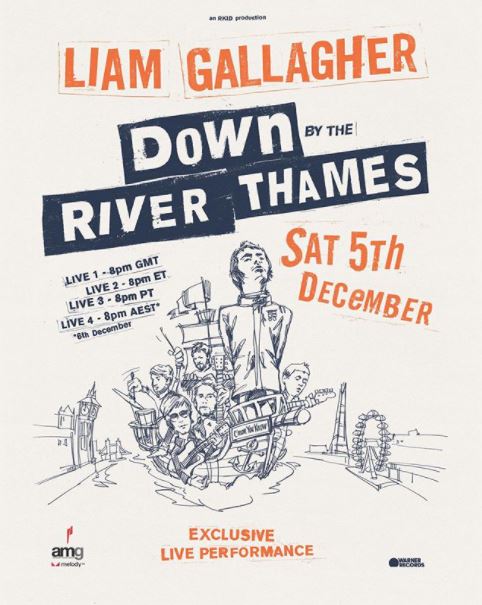 Tickets für das virtuelle Konzert sind seit diesen Freitag (13.10.), 10 Uhr im VVK erhältlich.
-Warner Music-